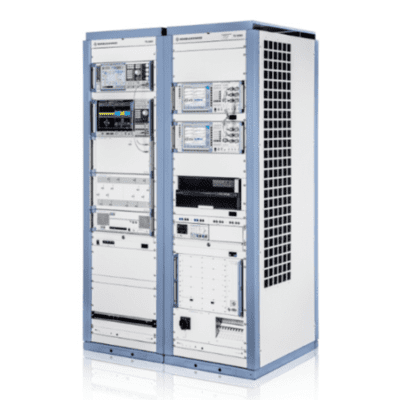 RF/Wireless Testing Services
Wireless devices are tested to meet specific requirements. These requirements are inevitable if the device must scale through to the market. These requirements include the radio frequency (RF), electromagnetic compatibility (EMC), and specific absorption rate (SAR), energy efficiency, interoperability, safety, reliability testing, wireless charging testing, over-the-air (OTA) testing, and many more. Though there is no universal standard, the testing standard varies with the regulatory agencies of each country. However, the market requirements are set to ensure the devices are safe to use without causing health challenges, cause fires, or interfere with other devices. That said, most countries introduce new regulations to cope with the advancement of technology. 
CNIOT LABS wireless testing capabilities include 5G/4G/3G/2G testing, IEEE 802.11a/b/g/n/ac or Wi-Fi testing including Dynamic Frequency Selection (DFS) testing, IEEE 802.11ax (Wi-Fi 6) testing, IEEE 802.11ah (Wi-Fi HaLow ) testing, IEEE 802.16 (WiMax), Wi-Fi Alliance testing, Bluetooth Testing, Bluetooth SIG testing, BLE (Bluetooth Low Energy) or Bluetooth Smart (Bluetooth 5, 4.2), ZigBee testing, ZigBee Alliance testing, Z-Wave testing, RFID testing, 6LoWPAN testing, Thread testing, NB-IoT testing, NFC testing, SigFox testing, LoRaWAN testing, Ingenu testing, Weightless (W, N, P) testing, ANT & ANT+ testing, DigiMesh testing, MiWi testing, EnOcean testing, WirelessHART testing, EC-GSM-IoT testing, IEEE 802.15.4 testing, ISA100.11a testing, Wi-SUN testing, GPS testing, PTCRB testing, GCF testing, CTIA testing, Operator Specific testing, FDA co-existence testing and many more.
Electromagnetic Interference (EMI) and Electromagnetic Compatibility (EMC) testing are incredibly important if you want to make sure that you comply with the international and local regulations. Most markets require EMC compliance. EMI/EMC testing involves a series of tests that are done on the wireless-enabled device or wired device to ensure that the electrical or electronic devices do not emit a massive amount of radiated and conducted emissions (electromagnetic interference). It also ensures that the device functions as described in the presence of many electromagnetic phenomena.
CNIOT LABS EMI/EMC testing capabilities include Radiated Emissions, Conducted Emissions, AC Power Line Harmonics, Voltage Fluctuations, and Flicker Testing, Radiated Immunity, Conducted Immunity, Electrostatic Discharge (ESD), Electrical Fast Transients (EFT), Surge Immunity, Radiated & Conducted Susceptibility, Radiated Electric Field, Radiated Magnetic Field, Voltage Dips, Interrupts and Variations and many more.
We provide professional, comprehensive EMI/EMC Testing Services for a vast range of industries. We cover commercial product EMC testing, automotive EMC testing, aerospace, and defense MIL standard EMC testing, as well as medical device EMC testing and many others. If you want to make sure that your devices are fully approved to work within the parameters required by your industry, we are here to help. You can rely on us to offer you all the value and efficiency that you need at the best prices on the market.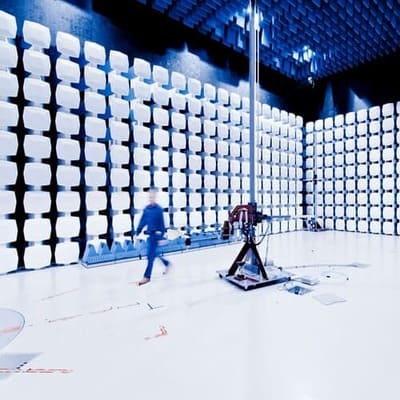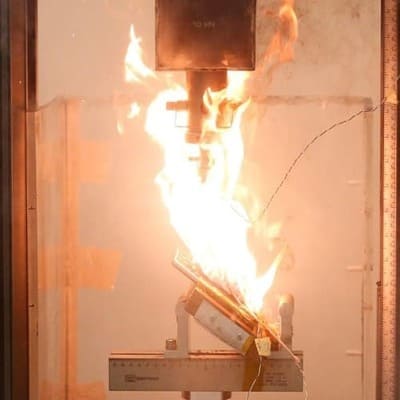 Making a product "safe" requires an understanding of the "hazards" that exist in each electrical product. Certain potential hazards are inherent in all electrical products because of the way they are powered and how they perform their intended functions. Even though a product requires an electrical power source and uses electrical or electronic components, it should not present an electrical shock hazard to the user. Four fundamental hazards must be evaluated as part of any product safety evaluation: Electrical shock, Mechanical/physical injury, Low voltage/high energy, and Fire. Specifications that address these hazards are contained in every product safety standard. Although additional safety requirements are also included in most safety standards, these four hazards are the foundation upon which all safety standards are based.
Product safety standards contain three primary sets of requirements: (1) constructional specifications related to parts and the methods of assembling, securing, and enclosing the device and its associated components, (2) performance specifications or "type tests" – the actual electrical and mechanical tests to which the test sample is subjected, and (3) production and manufacturing tests which are required on all products. These tests are generally a subset of the performance test. The test methods and the pass/fail limits were established as a basis of providing a margin of safety in cases of misuse and expected single fault component failures.
CNIOT LABS Safety Testing capabilities include testing as per IEC 62368, IEC 62133, and all other latest standards.
Environmental Simulation/Reliability Testing Services
Determining the resilience of a product for the long term is very important, and that is where the need for Environmental Testing comes into play. Our Environmental Testing services are designed to help prepare your product for a variety of different real-world uses. One of the major reasons why you need Environmental Testing is because it allows you to set yourself apart from the competition. Even if some markets do not require MIL-spec standards, it is still important to assess the durability of a product, since customers care about it. On top of that, most markets require Environmental Testing, and there are specific standards you need to cover to sell your product.
CNIOT LABS EMI/EMC Environmental Simulation or Reliability Testing capabilities include: Humidity and temperature test, Temperature and humidity cycle test, High Accelerated Life Test (HALT) and High Accelerated Stress Screening (HASS) test, Ingress Protection (IP10–IP69K) test, Drop test, Vibration test, Shock test, Flammability test, Salt spray combined cycle testing, Dust testing, Power supply, and electric load device testing, Combined vibration testing, Altitude simulation testing and many more.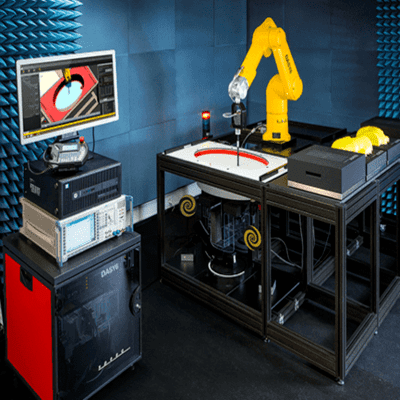 The specific absorption rate test has become an important test that must be carried out on the mobile portable telecommunication equipment. When the human body is exposed to radio frequency energy for an extended period, it results in the damage of the body tissues. Different countries have come up with standards that can limit the amount of radio frequency that can be emitted from a transmitter. The test is carried out using a "phantom." The Phantom works by simulating the electrical characteristics of the body. When the test is carried out, the quantity of radio frequency energy that enters the simulated body is measured in watts per kilogram of the simulated body tissue. Then the value obtained is crosschecked with the standard of each country. Once the value is less than that of the country of choice, the product becomes certified.
Chemical - RoHS Testing Services
EU legislation restricting the use of hazardous substances in electrical and electronic equipment (EEE) and promoting the collection and recycling of such equipment has been in force since February 2003. The legislation provides for the creation of collection schemes where consumers return their used waste EEE free of charge. The objective of these schemes is to increase the recycling and/or re-use of such products. The legislation also requires certain hazardous substances (heavy metals such as lead, mercury, cadmium, and hexavalent chromium and flame retardants such as polybrominated biphenyls (PBB) or polybrominated diphenyl ethers (PBDE)) to be substituted by safer alternatives. Waste EEE poses environmental and health risks if inadequately treated. The RoHS and WEEE directives on electrical and electronic equipment were recast in 2011 and 2012 to tackle the fast-increasing waste stream of such products. The aim is to increase the amount of waste EEE that is appropriately treated and to reduce the volume that goes to disposal.
CNIOT LABS Chemical Testing capabilities include RoHS 2 Testing and many more.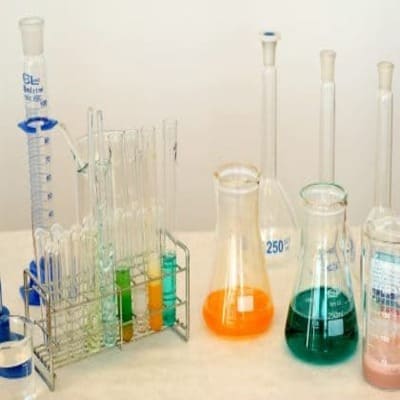 If you are a company that needs comprehensive testing for your product launch or if you want customized certification services to suit your needs, we are here to help. Our focus is always on quality, value, and professionalism. You can rely on our team to offer you the best value for money and the fastest lead time in the industry.